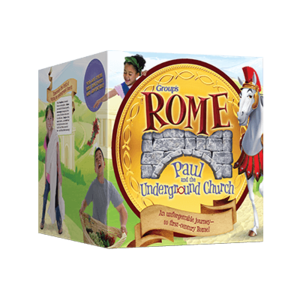 Vacation Bible School
Ages 3-elementary school, August 7-11, 5:45-8PM
Join us in Rome! Paul and the Underground Church.
You'll explore the caves of the Underground
Church, meet the Apostle Paul, create cool
Bible-times projects, experience thrilling
real-life dramas, play high-energy games,
sample tasty Mediterranean snacks, and hear
unforgettable music. Plus, you'll meet lots of new friends!
GAMES—MUSIC—CRAFTS—GIVEAWAYS
Hot meal every night, FREE
Invite your friends and neighbors!!